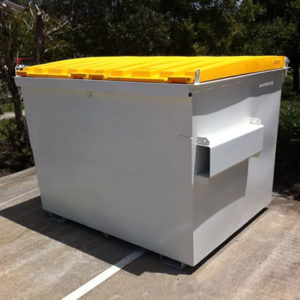 Front lift bins are suited to larger businesses with easily accessible waste collection areas such as construction sites. They are not suitable for the CBD. All sizes and options are available across all waste types.
Sizes: 1.5m³, 3m³ and 4.5m³.
Contact us today to find out more about our services or get a quote. No matter the volume or requirements we can cater for your needs.